Custom content is an amazing contribution by the sims community to get everything we ever wanted. These are downloadable modified files that give you special items in the game. Many of our visitors are facing problems in the downloading and installation procedure. Here we have covered everything related to how you can download the sims 4 mods in your pc.
How to Download The Sims 4 Mods
First, you have to enable the mod option from the in-game menu.
Once enabled go to your favorite mod file that you want to download. The Sims 4 Mod has a huge collection of Custom content files, make sure to check out different posts to get what you needed. When you've found what you're looking for, its time to download the files. Click on the download button, depending upon your browser it will automatically download the files in your pc. Once downloaded, located the download file. It is important to note here that we use special encryption methods to protect our files. You need to extract these files in your system. For this, you can use the default windows extractor or use any other third party software.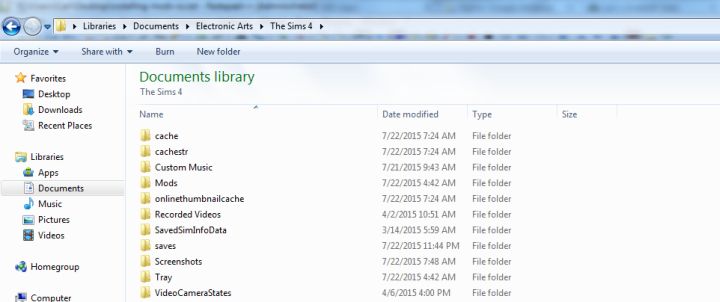 Once extracted, go to the folder Documents > Electronic Arts > The Sims 4 > Mods and paste the files here. Now launch the game and enjoy custom content.
ONCE EXTRACTED, GO TO THE FOLDER DOCUMENTS > ELECTRONIC ARTS > THE SIMS 4 > MODS AND PASTE THE FILES
HERE. NOW LAUNCH THE GAME AND ENJOY CUSTOM CONTENT.