Modding the sims 4 is one of the best things to do in the game. Mods come in a variety of new features that allow us to do something that we most desire. Each new feature in the sims 4 has different mods.
There are different mods for your sim hair, clothes, makeup, appearance, etc. If you have a limited amount of mods installed on your PC, it's Okay!
But what if you've dozens of mods installed on your PC? If you have a fuzz of mods, and different files wondering around on your PC, we've got a solution for you.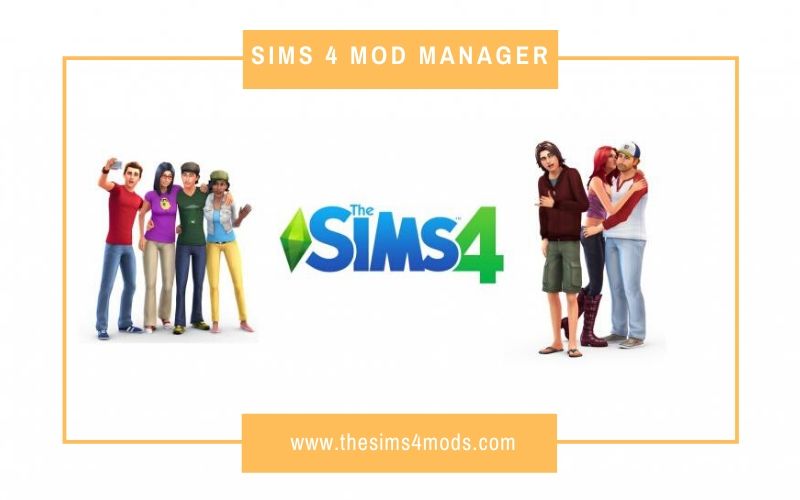 Sims 4 Mod Manager
The sims 4 Mod Manager allows you to organize all the mod files on your PC, quickly and easily. It makes management of mods for the sims 4, with just a few clicks.
TS4 Mod Manager Features:
Complete Drag and Drop support
Auto-install mod feature
Backup of Mod folder
Enable multiple Mods at once
Disable multiple mods at once
It does not use Resource.cfg file
Shows each mod type
Support sub-folder categorization
Sims 4 Mod Manager Download
Sims 4 Mod Manager Downlaod Mod
Extract the mod file on your PC
Double click on the Setup.exe file
Follow the installation instruction
When installed, double click on the manager icon
How to use The Sims 4 Mod Manager?
Double Click the Mod Manager Icon
Here 5 buttons are available
Click the Manage Mods button
Now in the general settings, add your Mod folder location
Now cancel the New tab
Again Click on the Manage Mods button
Here you can add and categorize your Mods
You can also arrange them using different constraints

Example: Create a category 'Clothes', and add all the clothes files here.
Hotkeys for Mod Manager
| | |
| --- | --- |
| Key                               | Action |
| Ctrl + A | Add mod |
| Delete | Remove Mod |
| Ctrl + D | Disable Mod |
| Ctrl + E | Enable Mod |
| Ctrl + R | Refresh list |
| Ctrl + Shift + R | Rename Mod |
| Ctrl + Shift + A | Select all Mods |
Sims 4 Mod Manager Not working
Follow the steps provided below, if your mod manager program is not working. This mod is not working for many Windows 10 users, if you're facing the same problem, then try this fix.
Find the mod icon on your desktop
Right-click on it and press properties
Go to the section called 'Shortcut'
Locate the 'Run' option
Change it to 'Maximized'
Now run the application again
If the manager is still not working, then follow the steps provided below:
Make sure you've .Net Framework 4+ installed on your PC.
Install the latest version of the Mod file from the provided link.
Make sure your anti-virus is not blocking the mod file.